Will give out food, clothing, and personal hygiene products to the Homeless Community here in Detroit's Cass Corridor Area.
If you want to drop off clothes or other items. Please feel free to give us a call for more information.
Oct. 22 , 2023 – 9:00am – 12:00pm
To get involved in this cause!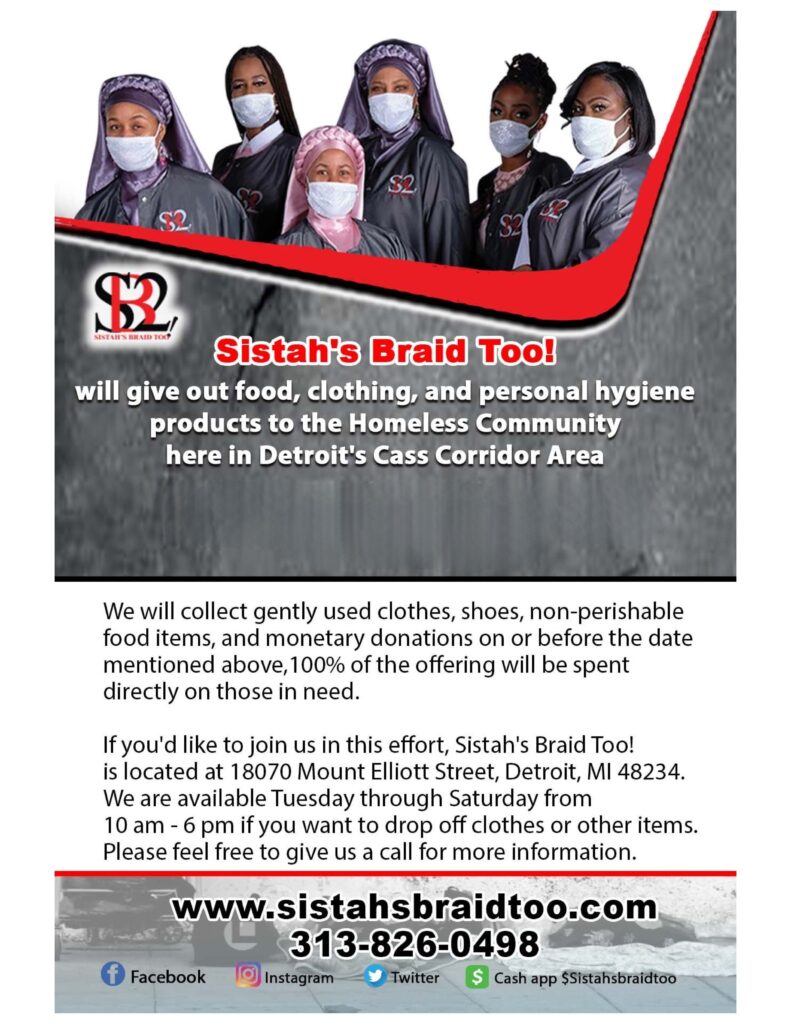 On reaching round to 210+ people Approximately